When you have a refractive error, your vision may continue to change throughout childhood and adulthood. It is also possible that changes to your vision may slow down or seemingly stop altogether. But that doesn't mean you don't need an updated glasses or contact lens prescription. So how long does an eyeglass prescription last? Let's dive deeper!
Why Is it Important to Visit Your Eye Doctor Regularly?
You shouldn't wait until your vision is blurry before you visit your eye doctor. Attending regularly scheduled eye exams does more than provide you with a new prescription.
Each eye exam is a chance for your optometrist to look at the entire health of your eye, tracking for any changes or signs of eye diseases and conditions.
But, I Can See Fine
Even if you feel like your vision is "just fine," you should see your optometrist regularly. The slightest change in your eyes can impact your daily comfort, and you may not realize the source of your issue is your prescription.
Uncorrected refractive errors can cause you to experience:
Blurry vision
Squinting
Headaches
Eye strain
Difficulty focusing
If you experience any of these symptoms, it may be time to see your eye doctor.
The Eye Exam Schedule
The Canadian Association of Optometrists has set out a helpful guideline for when you should have your eyes examined:
6–9 months: Your child should have their first eye exam to track development
Between ages 2–5: Your child should have an eye exam once before starting school
Ages 6–18: Yearly eye exams are recommended for kids in school as their eyes develop
Adults 19–64: At least every 2 years (or more often for those at-risk of eye-health issues)
Adults 65+: At least every year to track for health changes and common issues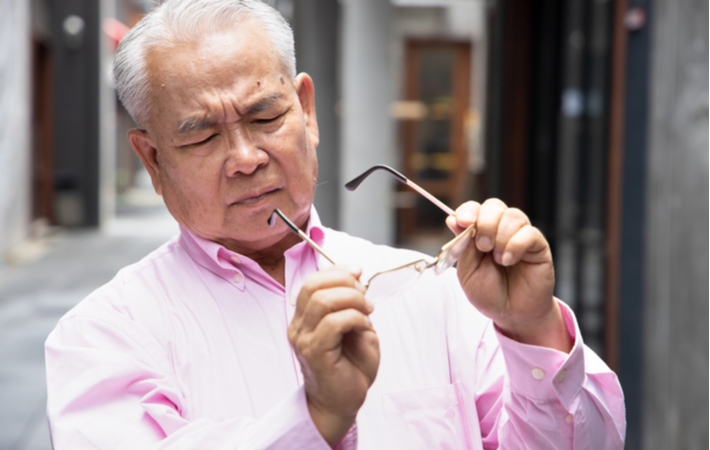 Do Prescriptions Expire?
Many optical shops may only accept eyeglasses prescriptions that are 1–2 years old. If you are in the market for new glasses, it is worth it to have a thorough eye examination and an updated prescription.
Glasses are an important investment for a lot of people, so why not make sure that they are performing at their best?
The Winning Combo: Accurate Prescription + Quality Lenses
First, make sure your prescription is working its best for you by attending a comprehensive eye exam. Then, pair it with quality lenses so you can see your best, all day long.
Reputable lens manufacturers ensure that you are getting quality lenses, crafted specifically to meet your needs.
At Beyond 20/20, we offer lenses created by:
All Zeiss lenses at Beyond 20/20 come with 100% UV protection—even our clear lenses—so you can see well and rest easy knowing your eyes are safeguarded from the sun, no matter where you are.
Hoya has earned itself a name in the industry as having some of the most durable lens coatings.
Are There Different Types of Lenses?
Yes, there are different types of lenses. Your optometrist can help you decide what type of lenses are best for you, and if you require specific vision correction, it can be worked into your prescription. For example, someone who requires vision correction at several distances can be prescribed multifocal lenses to meet their needs.
Different types of lenses benefit different types of vision errors:
Single vision: For those who only need vision correction at a single distance.
Multifocal & progressive: These lenses help people see at varying distances (up close and far away) using different focusing zones.
Astigmatism: These lenses help account for irregularities in the cornea that cause astigmatism.
Prism: Lenses with prisms help bend light as it enters the eye to help correct several issues, commonly used in vision therapy.
Sports & safety: These lenses are typically made of a durable material to help protect your eyes during recreational or competitive sports and high-risk jobs.
Your optometrist will indicate the types of lenses you need in your prescription.
Options for Lens Coatings
High-quality lenses wouldn't be complete without additional coatings to help you see your best.
Some additional lens options you can choose from include:
Anti-scratch coatings
Anti-reflective coatings
Computer vision protection
UV protection
Anti-fog
The Difference Quality Makes
If you have ever experienced the coatings coming off of your lenses, or you've had a lens that pops out of your frames, you know the struggle of low-quality products.
When you purchase quality eyewear from your optometrist, you know you are getting quality frames and lenses. And, when something goes wrong, you have a trusted team you can count on to help you fix the issue.
Glasses prescriptions may need updating every year or two (or sooner, depending on your needs!), but your lenses should withstand that test of time.
At Beyond 20/20, you get a 2-year warranty on all frames and lenses when you purchase them through us—and that includes scratches and breakage. Prescription changes are covered for 6 months after purchasing your new eyewear. Beyond 20/20 is more than a name—it's how we want you to experience your vision. Seeing clearly is a major part of every eyewear, but so are quality materials and comfort.